---
Alfred Hassell Smith obituary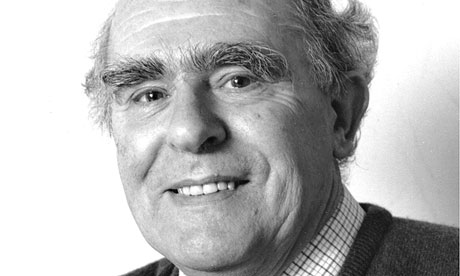 After a PhD on 16th-century county politics, Alfred Hassell Smith specialised in the study of landed families as a means to understand pre-industrial social history
The study of the aristocratic family household in the 16th and 17th centuries has been a potent means of understanding the social history of England in the pre-industrial period. One of the leading figures in this sphere of historical research was Professor Alfred Hassell Smith, who has died aged 87.
Hassell, as he was known to family and friends, devoted himself to tracking down the voluminous archives of the lawyer and MP Nathaniel Bacon, who built Stiffkey Hall in Norfolk in the late 16th century. The archives were left to his grandson, Roger Townshend of Raynham Hall, but were dispersed over the centuries to nearly a dozen repositories on three continents. The fruits of Hassell's research have been published in a series of volumes entitled The Papers of Nathaniel Bacon of Stiffkey.
Hassell was born in King's Lynn, Norfolk. His father was a skilled watchmaker. After attending King's Lynn grammar school, Hassell was called up at the age of 18 and served in the Royal Navy for four years. Following demobilisation he took a BA in history at University College London, where we became friends as fellow students.
Continuing his studies to take a PhD on county politics in the 16th century, he taught for four years at Woolverstone Hall, a boys' boarding school in Suffolk, and served briefly as a lecturer in Cambridge. After two subsequent years at Homerton, the teacher-training college in Cambridge, he became a lecturer, then a reader and finally professor in the history department at the University of East Anglia, where he set up and directed the Centre of East Anglian Studies.
His publications included County and Court: Government and Politics in Norfolk 1558-1603 (1974), Labourers in Late 16th-Century England (in the journal Continuity and Change, 1989) and numerous other articles in major historical journals. He also edited Londesborough House and its Community 1590-1643 (2005) by Richard T Spence, a fellow student at University College London who died leaving the publication unfinished.
Hassell chaired the council of the Norfolk Record Society for some years and held positions in other East Anglian archaeological and historical organisations. In his youth he had been an accomplished oarsman.
Hassell's wife, Elsie, predeceased him. He is survived by his daughter, Jenny, her husband and three grandchildren.
Source:Alfred Hassell Smith obituary
happy wheel
---